About Us
The fitbox Business Academy, powered by Again Faster is a partnership between fitbox and The Queensland Government
Department of Tourism, Innovation and Sport (DTIS)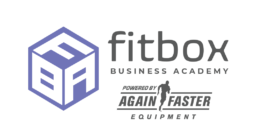 The fitbox Business Academy
fitbox is excited to partner with The Department of Tourism, Innovation and Sport (DTIS) to launch the fitbox Business Academy – an 8 week, online program designed to strengthen the capability of Active businesses by leveraging Knowledge, Innovation and Technology to address the current challenges facing the industry. The program is part of the new ActiveKIT funding program supporting the Active Industry and its businesses in Queensland.
Off the back of a challenging FY21, the Queensland Government is directly investing in initiatives to strengthen the capability of Queensland business to support their growth, ensure longevity and increase financial success. ActiveKIT is supporting the implementation of innovative solutions that contribute to improving participation rates across Queensland and improving the industry's workforce capacity and capability and the financial health of organisations.
As a partner in the ActiveKIT program, fitbox is uniquely positioned to combine our relationships with both business owners and industry experts, to facilitate a training program specific to the Fitness Industry and businesses within it.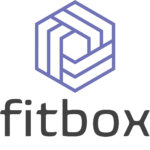 Initially developed as an athlete performance management tool for the famed New Zealand All Blacks, fitbox was acquired by Australian owned Again Faster in October 2019. Seeing the potential for the platform to be developed under a revolutionary new subscription model, we set out to realise the fitbox platform as an all-in-one gym management tool for the Australian market. Deploying a highly iterative development approach, fitbox is the most frequently developed software + app product in market to date.

The fitbox subscription model has proven itself as a major disruptor in the gym management software market. Starting with Again Faster Equipment, the fitbox ecosystem has subsequently grown in to a wide network of partners who provide products and services to fitbox customers.

The future of fitbox is leaning into advances in machine learning and AI to provide the most comprehension gym management platform for gym owners yet. Harnessing the power of major tech, fitbox will produce churn, injury and retention predictions at levels the industry has not yet seen.