Introducing the fitbox Business Academy
The fitbox Business Academy is an 7 week program designed to supercharge your fitness business' growth.
Weekly webinars cover topics including:
Accounting & Financial Planning
Website design and lead generation
Media Content and Digital Strategy
Staffing for Success
Business Mentorship
AND special guest coach Jason Khalipa
Plus Bonus Online Modules on:
Law 101 for fitness businesses: leases, contractors and waivers
Revenue diversification opportunities for gyms
Participants also receive:
1:1 Direct Financial Review of your business with Small Business Specialist accountant
12mth FILEX Premium Membership
1 month included fitbox subscription
Join the waitlist for the FINAL INTAKE now!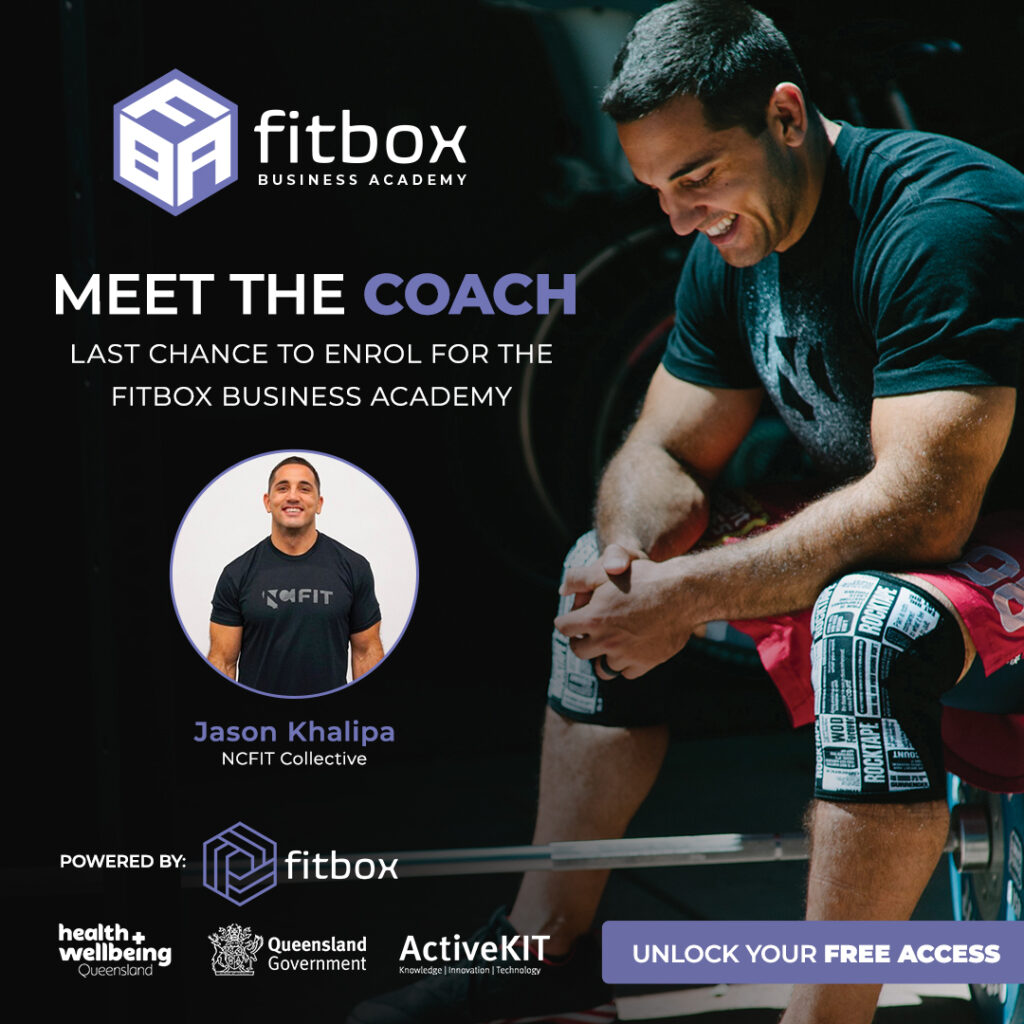 *Fitbox Business Academy is a joint subsidised project by the Queensland Government's Department of Tourism, Innovation and Sport and fitbox. The fitbox Business Academy is offered as a free program to current fitbox customers, or new fitbox customers when coupled with a minimum 12 month fitbox subscription for the associated business.
The fitbox Business Academy is a partnership between fitbox and The Department of Tourism, Innovation and Sport (DTIS). DTIS recognises the important and essential role that the Active Industry plays in delivering quality physical activity opportunities across Queensland. For more information on the program visit www.dtis.qld.gov.au/activekit.